Operating since 1995, Zai Martial Arts Academy is one of the most professional and well-established martial arts academies serving the Reno/Sparks area. ZMA has been nominated as the Best Martial Arts academy three years in a row. ZMA is regarded among the best places for martial arts and Tai Chi classes for men, women and children in Reno, Nevada. These are just a few of the Reno Martial Arts School Reviews given by our students: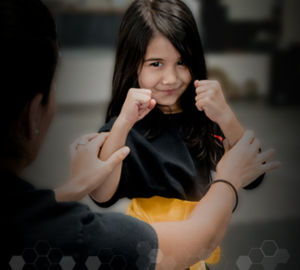 Helena Inskeep – Reno
Martial Arts School Rating: 5-Stars
I was only able to go to Zai Martial Arts Academy for a short time before I moved out of town but it was a fantastic experience. The people are friendly and welcoming and do an excellent job teaching both students and adults. The kids had their karate lessons before I would do Tai Chi so I got to see how much fun they were having and how much they love their lessons and the instructors.
The Tai Chi hour is geared to different levels and is fantastic for balance, coordination, and focus. My dad and i would go together and you could tell that the lessons gave us energy because we'd be quiet and tired on the car ride there and then talkative and upbeat on the way home. I enjoyed the determination that it takes to perform the moves precisely and the combination of different skill sets that are provided in each lesson. The instructors make the time go by quickly and they constructively push you in a way that feels motivating over frustrating.
This is well worth the money and you will quickly feel like you have found a place where you belong at Zai Martial Arts Academy.
Joy Raburu – Reno
Martial Arts School Rating: 5-Stars
Zai Marital Arts is the best thing that has happened to my son. My son began when he couldn't do any steps and had no interest. The instructors always take their time to work with every kid and encourage them in every step. My son has tremendously improved and loves this place. The one on one attention he gets from the instructors and the love they have for every kid has made my boy brave and confident in all he does. They teach discipline and love to these kids and they o ow every kid by name. I love Zai Marital arts and I encourage you to try them.
CK B – Reno
Martial Arts School Rating: 5-Stars
My daughter started going here after leaving another dojo she had been at for a couple years. The difference is amazing – the level of professionalism and friendliness of the instructors and other students is just wonderful. We went to several other dojo's and they were all very promising but this one offers several forms of Martial Arts and weapons and a nice variety of classes. We look forward to a long and rewarding experience here!
Nichole Szpila – Reno
Martial Arts School Rating: 5-Stars
My girls have been attending ZMA for 2 years. When we joined on their 6 week trial, I really appreciated the emails they sent that explain their teaching technique. Another thing that stuck out was that they don't keep the kids doing the same thing for long periods of time. It has been proven that a child's brain has a tough time focusing for longer than about 12 minutes. They will teach the move they are working on, then talk about the moral they are working on, like honesty or self discipline, and they graduate effectively to different levels of discipline & focus. I've watched my children and so many others excel.
David Caylor – Reno
Martial Arts School Rating: 5-Stars
I have been a student at Zai Martial Arts for a month now. I first contacted them and asked the normal questions about classes offered, prices, etc., and was extremely pleased with their customer service which attracted me even more. I drove over to their studio and was instantly greeted and welcomed as I approached the counter. Everything was explained to me in complete detail and I wasn't pressured to do anything. I felt so comfortable and welcomed that I signed up for the special, one month with free uniform. Well, it's been a month now and the rewards I have received from Zai Martial Arts is second to none. Provided is a comfortable setting with Instructors who know their art of Kung Fu and more. I have now signed up for continuous instruction in the art of Kung Fu and I don't see myself leaving anytime soon.
Brent Andriese – Reno
Martial Arts School Rating: 5-Stars
can't say enough good things about Zai Academy. The trainers are so talented, knowledgeable, and passionate. My son has been attending the academy for awhile now and he looks forward to every class! I love staying to see for myself how much he's developed, this is all due to the amazing staff! Great work!!
David Loux – Reno
Martial Arts School Rating: 5-Stars
I have attended ZMA academy for several years now and am impressed with Sifu Zai's depth of martial arts experience and his skill and patience as an instructor. Martial arts training offers many benefits to children, in terms of discipline and self-esteem, but these same benefits accrue to adults as well. I am 64 and have traveled extensively in my career. I have never gotten into a fight. But I have been in life-threatening situations more than once and without the poise and confidence of my martial arts training, the outcomes might have been very different. I enthusiastically support martial arts training for men and women of all ages, and highly recommend the instruction of Sifu Zai and the ZMA academy instructors.
Aileen Dixon – Reno
Martial Arts School Rating: 5-Stars
Our son started in June and I have watched him grow in ways I never imagined. The class is giving him confidence and new skills that are outside playing video games. Sifu is very nurturing to all the kids and at the same time inspires discipline. Ms. Marquez is stricter but encourages the kids to ask questions and answers them in detail. This school is so different and wonderful than the "McDojo's" out there; both my son and I have learned so much in the short time. Please check out Zai Martials Arts Academy; you will not need to look further for a martial arts school. I promise you will love this school as much as my family has fallen in love with them.
Maricruz Lopez – Reno
Martial Arts School Rating: 5-Stars
I am glad that I found this Academy. Sifu and all the Instructors are very professional and make you feel welcome.
My son has improve his self confidence a lot since he start with the classes. He was a very shy kid.
There is a lot of fun on this classes, and most important; the kids learn so many good things. Manners, Respect, Discipline and more. Go check this place, you will not be disappointed. They are the best.